18/10/2018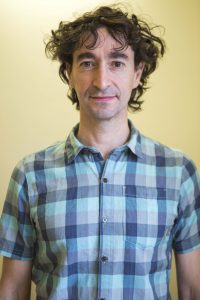 ANC, the Association of Noise Consultants will be setting out some of key issues surrounding natural ventilation and noise at CIBSE's Build2Perform event.
Jack Harvie-Clark, immediate past Chair of ANC, a specialist in the management of noise, ventilation and overheating, will outline some of the acoustic challenges that emerge between external noise and natural ventilation in mitigating overheating.
His talk is part of Build2Perform's 'Acoustic issues in relation to natural ventilation' session,' which takes place on day one of the two-day event, being held at Olympia London on the 27 and 28 November.
As well as discussing some of the tensions between exterior noise and natural ventilation in dwellings, Jack will also discuss some of the state-of-the-art solutions being developed across the globe.
His talk will also highlight the importance of an integrated approach to embed passive solutions from an early project stage.
The session is being held in Theatre D, from 12 noon until 1pm. More details at https://www.build2perform.co.uk
ANC is at the forefront of the debate in noise and ventilation, with an Acoustics, Ventilation and Overheating (AVO) Group focused on the issue.
Jack Harvie-Clark, who is founder and owner of Apex Acoustics, said: "The issue of noise, ventilation and overheating is a pressing one, particularly in light of the changing climate patterns and drive towards more energy efficient homes.
"It will be very useful to discuss the issue at Build2Perform.
"Working together with building services engineers and other professionals in engineering and the construction-related sector is the way forward to tackle these social, economic and environmental issues, which will only become more prominent in years to come."
Earlier this year, ANC launched its draft AVO Residential Design Guide for consultation.
Introduced to bridge the gap in the interdependent, but currently fragmented, residential design provisions of noise, ventilation and overheating, the guide has been produced by ANC's AVO Group to provide a resource for practitioners and designers.
The content signposts readers to a range of information to help avoid potential pitfalls including health and wellbeing risks for occupants, design risks for consultants and legal risks for developers.
The guide includes an explanation of ventilation requirements under the building regulations and in Approved Document F, along with typical ventilation strategies and associated noise considerations, as well as an explanation of the overheating assessment methodology described by CIBSE TM59.
Potential acoustic criteria and guidance relating to different ventilation and overheating conditions for both environmental noise ingress and building services noise are also included – and the guide concludes with a worked example of the application of the AVO Guide, including indicative design solutions.