9/02/2021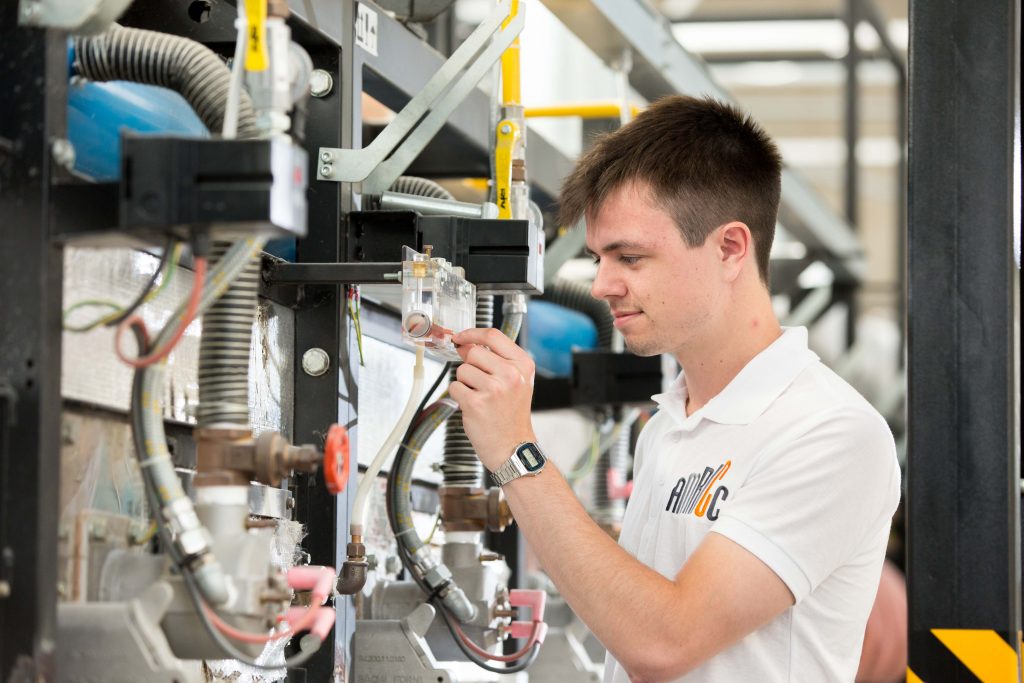 A new degree apprenticeship targeting the next generation of materials scientists and engineers is welcoming its first students this year.
Co-ordinated by the Applied Materials Research, Innovation and Commercialisation Company (AMRICC) in Stoke-on-Trent, the scheme is the first of its kind in the UK.
More than fifty companies – employing around 40,000 staff nationwide and 150,000 globally – joined forces to develop the Materials Science Technologist (Level 6) Degree Apprenticeship.
The first students will be attending Sheffield Hallam University for their learning journey, which will be combined with 'on the job' experience. The University of Derby is working with industry to develop the apprenticeship for September 2022.
Other universities supporting the programme include Queen Mary University of London and the University of Birmingham.
A wide range of materials, including metals, ceramics and advanced ceramics, glass, polymers, rubbers and composites, as well as new and novel materials, will be covered in the training, offering students a gateway to a wide variety of opportunities.
Dr Chris Stevens of NGF Europe Limited is chair of the employer group. He said: "We are delighted to be seeing the first students start this year, including one from the R&D team here.
"The programme will open the door to an exciting career, or for the mature employee to upskill and contribute as degree level scientists.
"Material science and engineering have a vital role to play in the economy of the future.
"We can look forward to these apprentices increasing the competitiveness and technical competence of the country in the international markets. I can only encourage more employers to employ apprentices to go on the programme"
Conor Moss, group director and dean of work-based learning at Sheffield Hallam University, added: "Degree apprenticeships have a key role to play in levelling up the UK economy.
"This new programme will have a key role to play in reducing the skills gap in engineering in the UK – it is a fantastic opportunity for businesses to harness the vast academic expertise within the University's Material Engineering Research Institute to drive future innovations."
The new apprenticeship will provide participants with a bachelor's degree qualification, as well as a breadth of work experience gained along the way with their employer, together with the opportunity to gain professional recognition with associate membership of the Institute of Materials (IOM3).
AMRICC has an online area with news and information on the programme at www.amricc.com/degree-apprenticeship.