16/12/2022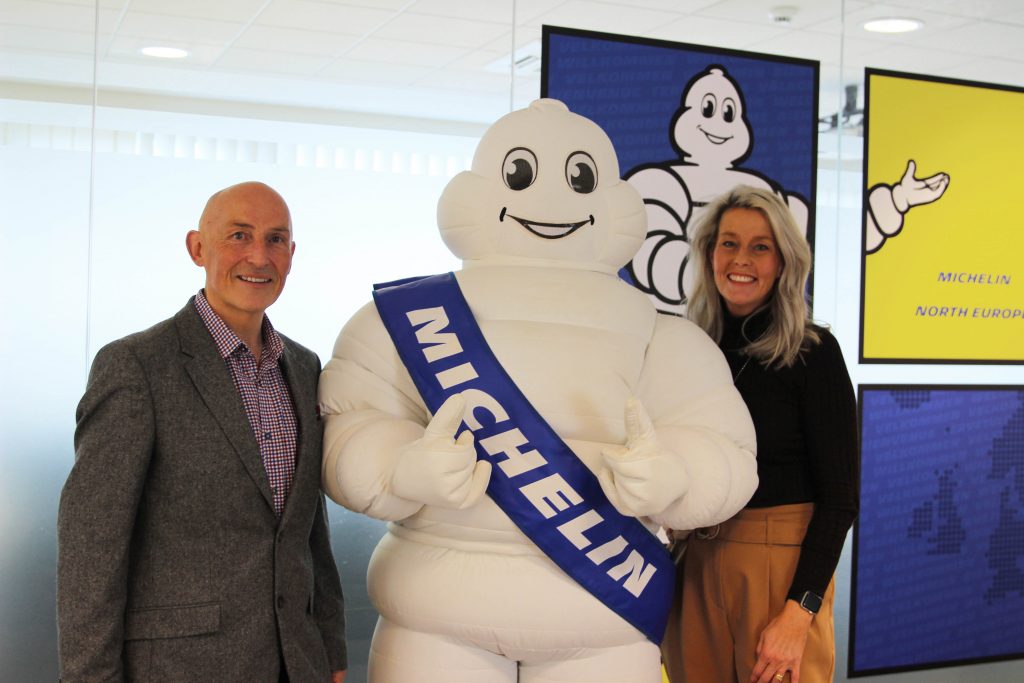 Aspiring entrepreneurs had the opportunity to pitch their business ideas to five 'dragons' as part of a Young Enterprise UK event hosted by Michelin Development in Stoke-on-Trent.
Teenage pupils from three schools showcased their business plans and aspirations at the Young Enterprise Dragons' Den, to receive feedback from industry professionals.
The event was the first heat organised by the Young Enterprise UK. The next local round takes place at the New Vic Theatre in Newcastle-under-Lyme in the new year, with regional, national heats and a European final taking place in 2023.
Two Staffordshire schools took part in the competition, Coppice Academy, based in Newcastle-Under-Lyme and Alleyne's Academy in Stone. They were joined by Newport Girls' High School Academy, based in Shropshire, who entered two teams.
The pupils were given four minutes to present their business ideas, which centred around endangered animals, wellbeing and modern language skills.
The 'Dragons' enlisted to help and share their feedback and expertise were Sonya Farrall from BabaBaboon, Nicki Ockleton and James Gibson from Michelin, Suraj Rana from Sole Legal Services and Danielle Saunders from Young Enterprise UK.
Paul Phillips, Educational Relationship Manager at Young Enterprise UK, said "It was brilliant to see these groups of inspiring and confident students deliver such professional presentations.
"The skills that have been highlighted throughout the event are so important for the future development of these young people, and was great to see their confidence grow during the day."
Michelin Development has been supporting the Young Enterprise UK Dragons' Den event for over 10 years, providing the next generation of entrepreneurs the opportunity to tap into the minds of local business experts.
Carol Hopkins, Michelin Development Co-ordinator, said "We're proud to have partnered up with Young Enterprise UK for another year to provide local students with an incredible opportunity to gain valuable skills for their future careers.
"It's excellent to see how much effort has gone on behind the scenes to deliver the pitches to local business professionals."
To find out more visit www.michelindevelopment.co.uk