15/02/2019
The head of a national body representing the UK's painting and decorating industry has called for greater recognition of the construction-related trades in a meeting with Amber Rudd.
Neil Ogilvie, Chief Executive of the Painting and Decorating Association (PDA) spoke to the Secretary of State for Work and Pensions on a number of issues including apprenticeships and attracting school-leavers into the construction industry.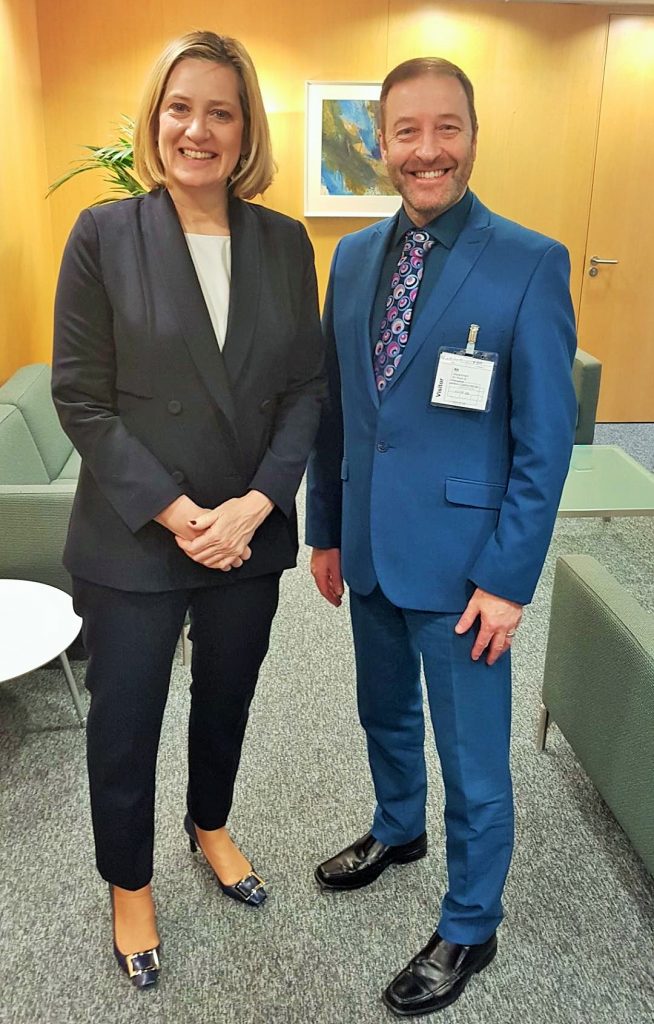 The PDA – which this year celebrates its 125 anniversary – has recently joined the Government Trade Association Group to give a greater voice to its concerns.
Mr Ogilvie said: "I feel that trade associations working alongside Government, will be a positive move going forward. It will help to promote the painting and decorating sector to a wider audience.
"Although we have leading organisations covering many sectors and employing thousands of operatives in construction, our voices have not always been sought individually.
"The meeting provided a welcome opportunity to address that issue.
"A number of matters were discussed, among them apprenticeships.
"There was a recognition that we need help and support to attract more trainees into the trades.
"Part of that is encouraging parents not to put-off their children into going into a hands-on skilled career.
"Not everyone is a university graduate. Skills gaps in the trades are growing and ensuring pay levels are maintained, applicable and suitable for a qualified trade person is going to be important to ensure we attract talent."
According to the Construction Industry Training Board's (CITB) Construction Skills Network, there's a substantial demand for painters and decorators.
Their figures forecast that 1,580 new painters and decorators are needed every year until 2022 to meet increasing demand.
The PDA takes an active role in supporting recognition of the skills and training in painting and decorating, with initiatives including the Apprentice/Trainee of the Year, and the Apprentice Paperhanger of the Year contests.
Neil added: "Our industry offers great opportunities that can often be overlooked.
"Apprenticeships are offered across the UK by companies small and large. They offer students college training and on-the-job experience.
"There's a great sense of fulfilment and job satisfaction. The skills apprentices learn enable them to transform an area, there's variety in what they do and where they work and also a sense of wellness associated with being on the go, rather than behind a desk.
"There's many opportunities to go further, learn more skills and constantly develop as a professional tradesperson."
More Governmental meetings are scheduled later this year and the PDA is keen to debate issues including the value of recognising skilled members in trade associations.
ENDS
www.paintingdecoratingassociation.co.uk
Press release issued by Jane Shepherd, Shepherd PR, 01538 308685 jane@shepherd-pr.com