17/05/2017
Content of appeal to a broad range of professions and industries has been developed for the second international conference dedicated to structural waterproofing.
Developed for an audience including house building, construction, civils and architectural professionals, the event – organised by national trade body The P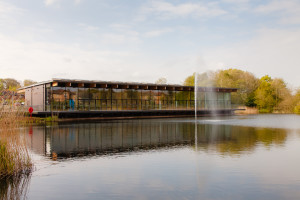 roperty Care Association – takes place at The Slate, University of Warwick, on 6 July.
Featuring a three-session format, the conference will revolve around the themes of Design, Specification and Best Practice.
Within this framework, expert speakers will provide an insight into areas including concrete in waterproofing, hydrogeology and soil mechanics, and structural design, as well as ground gas management.
The adaptation of waterproofing systems in flood protection and resilience, and waterproofing as a construction speciality will also be featured.
The conference – open to all in the industry, both PCA members and non-Members –  will conclude with an interactive panel debate.
As well as networking opportunities, delegates can claim CPD points.
Steve Hodgson, Chief Executive of the Property Care Association (PCA), said: "Last year's inaugural structural waterproofing conference was a great success across industry, providing a useful opportunity to broaden knowledge and skills within this important area.
"Based on that success we have been able to further enhance the event for 2017, widening its scope and scale with industry-leading speakers covering a range of subjects."
Places for the conference are limited and bookings can be made at https://www.property-care.org/conferences/pca-waterproofing-conference-2017/
The PCA is the trade body for the structural waterproofing sector, with a membership including manufacturers, consultants and contractors.
With a commitment to drive forward best practice in the sector, initiatives from the PCA include a collaboration with the NHBC in the development of the new standards Chapter 5.4, to deliver improvements in the quality of waterproofing works.
Chapter 5.4 was introduced after an NHBC report, published in 2013, revealed claims on basements since 2005 had cost the industry a total of nearly £21 million – and affected nearly 890 homes.
Focused on developing and explaining the situations where the inclusion of structural waterproofing is required, Chapter 5.4 guides builders and developers to reliable methods of waterproofing that will ensure satisfactory in service performance.
The PCA also has a number of performance criteria unique to the waterproofing industry.
These include PCA Training and the Certificated Surveyor in Structural Waterproofing qualification (CSSW), as well as the Waterproofing Design Specialists' Register – a pool of vetted and approved professionals with specialist knowledge and qualifications in basement design and construction.
Through this register, developers, architects and builders can easily locate individual, competent practitioners, who can assist in the design and planning of underground waterproofing.
The register, available to view at https://www.property-care.org/ProGuidance.RWDS.asp was introduced to conform to the recommendation set out in BS8102: 2009, which advised that a specialist in waterproofing should be included in the design team of any structure where usable space is either partly or fully below ground.