12/10/2016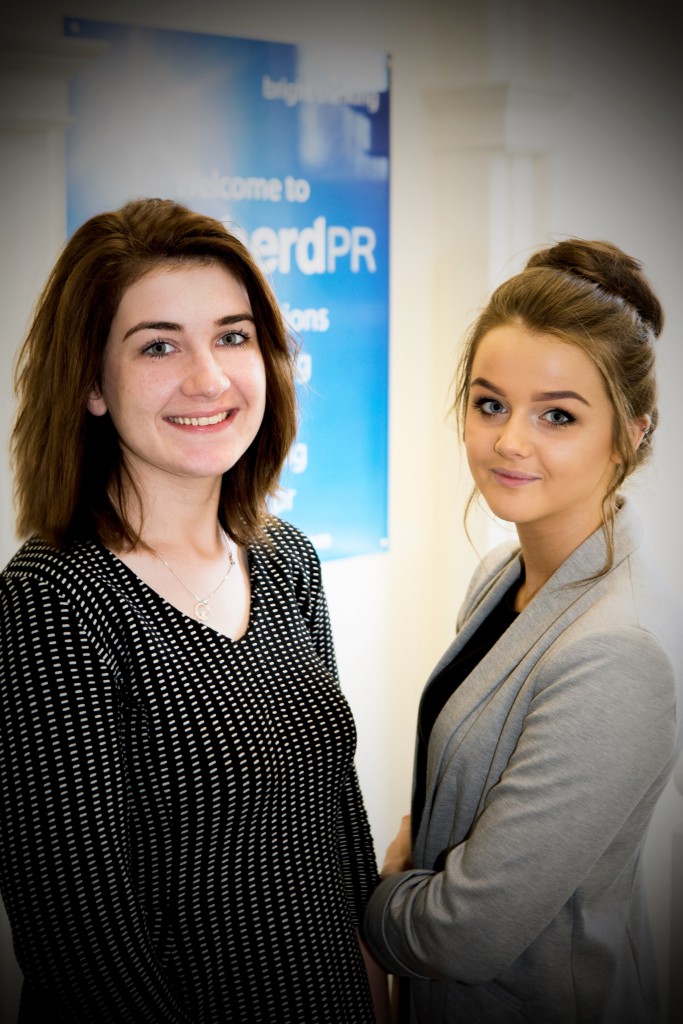 Our two youngest members of staff took to the stage last night to inspire young students at an event entitled 'Countdown to Success'.
The purpose of the evening, organised by Queen Elizabeth's Grammar School Academy, was to encourage Year 11 students to take advantage of the support network that the school offers.
Kathryn Moorcroft, 21, and Maya Ings, 17, both former pupils, were asked to deliver a speech exploring their journey through education and the route they took after leaving the academy.
After completing her A Levels, Kathryn joined the company over three years ago as a social media and marketing apprentice, moving on to become a PR Account Executive and is now studying towards a management qualification.
Maya left school at 16 to study at Buxton College where she gained a public services qualification and joined us six months ago as a business administration apprentice as well as focusing on video, photography and design.
The main theme of their speech was to encourage students to keep their options open and to explore all of the different paths available, including A Levels, college, work and university.
The event was a real success and gave the students the chance to learn about the best ways to revise, as well as the opportunity to meet local employers and attend revision masterclasses.
We were really proud to support the school and be a part of the evening!