18/11/2016
Simon Forrester, of our clients the British Pest Control Association, has been named chief executive of the year in a prestigious awards event.
The 47-year-old landed t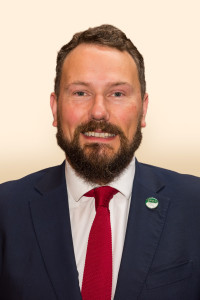 he highest-profile category at the Association Awards – a nationwide initiative which aims to reward talent and recognise success.
Simon has turned the non-profit organisation into the leading trade body for pest control in the UK.
It's the second national award this year for the BPCA, which also won the New Product Development category at the MemCom awards after developing a new e-Learning package as part of its extensive training programme.
He said: "I'm delighted and honoured to win such a prestigious award, which is a massive boost for the BPCA.
"It's a reflection of the success of the organisation but also on the professionalism, hard work and dedication of the entire team.
"I am the figurehead of the BPCA but as Isaac Newton once said, I am standing on the shoulders of giants."
The entry is the latest in a long line of awards success for Shepherd PR. We have now helped clients to win more than 50 awards at national and regional level.