14/12/2015
A LEADING national trade body is urging the insurance industry to help flood victims get maximum value from a grant to improve the protection of their properties.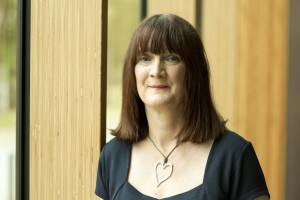 The government last week revealed plans to offer payments of up to £5,000 to home and business owners in areas hit by recent flooding, including Cumbria and Lancashire.
Following the announcement, the Property Care Association (PCA) is urging insurance companies and loss adjustors to factor in flood resistance and resilience to the refurbishment process.
Consumer champion Mary Dhonau OBE, chairman of the PCA's Flood Protection Group, said: "Having been a flood victim myself I know how awful it can be, so I'm delighted the government has made grants available to help those affected reduce the impact another flood could have.
"It's now essential for people to receive the right information about what measures they could take to better protect their homes and businesses.
"I would call on insurance companies to play a lead role by ensuring policy holders are given advice on how the money should be spent to create the maximum impact.
"We need to ensure flood resistance and resilience measures are installed during the recovery work. This will provide better value for money for insurers in the future and ultimately provide better outcomes for policy holders."
The Flood Protection Group is a national framework developed by the PCA to help consumers looking to protect themselves from the worst effects of flooding to locate experienced, skilled, dependable specialists able to provide reliable solutions and products that are right for the job.
It says a variety of steps can be taken to reduce the potential for being flooded again, either by keeping water out as far as possible (Flood Resistance) or reducing the impact of future floods (Flood Resilience).
But it says the right advice from a suitably qualified professional remains vitally important.
Measures to improve flood resistance include:-
Fitting a flood protection guard to doors or replacing doors completely with a flood resistant alternative. Garage door protection is also available.
Replacing standard airbricks with 'self-closing' alternatives.
Fitting a 'non-return valve' to prevent sewage going back into the building.
Checking brickwork is in good condition and paint with a breathable water-resistant solution.
Giving consideration to the fitting of a pump to evacuate water coming from beneath the building.
Measures to improve flood resilience include:-
Replacing standard gypsum plaster with one of the alternative types that do not absorb water (such as a cement render).
Using ceramic or stone tiles with waterproof adhesive and grout.
Moving all services (boiler etc) high up on the wall.
Putting electric sockets higher up the wall (with the cabling coming down from the ceiling, rather than the standard lay-out from below).
Replacing kitchens with one that can be cleaned, dried and reused, such as one made of marine ply or steel.
Fitting a membrane to walls and floors, so any water can run behind it to be collected in a sump/pump unit, rather than entering the property.
Steve Hodgson, chief executive of the PCA, insists the best way to ensure properties are as protected as they can be is to call in the experts.
He said: "Members of our Flood Protection Group understand the subject of flooding and can provide expert help, advice and guidance on how homeowners and business can reduce the risk of problems.
"We created the Group to provide a clear and trusted route to find contractors who really understand what they're doing and who are each verified by a trusted trade body.
"Members are professional, reliable and trustworthy tradesmen with specialist focused skills who are able to design and deliver robust and reliable solutions for high-risk properties."
The Flood Protection Group works to a practical Code of Practice for the Flood Protection of Buildings.
Mr Hodgson added: "This Code provides guidelines that set the principles and standards to which our members work.
"It recognises the need for any professional involved in the protection of buildings at risk of flood to understand the physical, financial and, very importantly, emotional impact on property owners and to work in partnership with insurers."
The PCA is also a member of TrustMark – the government-supported scheme to help property owners find reliable and trustworthy tradespeople to make home improvements.
More information on flood protection and flood resilience can be found via the PCA website at www.property-care.org/homeowners/flood-protection/
Details about the payments of up to £5,000 can be found at https://www.gov.uk/government/news/51-million-more-for-homes-and-businesses-affected-by-floods