24/01/2018
A national trade association has appointed a building research academic to undertake pioneering research into air quality in UK homes.
Dr Paula Lopez-Arce joins the Property Care Association (PCA) as part of an ongoing Knowledge Transfer Partnership (KTP) between the trade body and the University College London Institute for Environmental Design and Engineering (UCL IEDE).
Under the two-year KTP project, researchers from the UCL IEDE are tapping into the expertise of the PCA to undertake extensive data analysis in properties across the UK.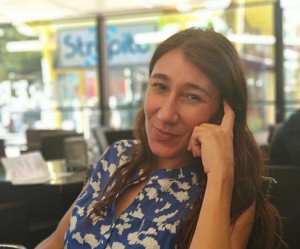 The research will consider the factors which can have an impact on a building's performance, such as the lifestyle of its occupants, the structure's condition, and climate.
With this information on board, the UCL IEDE team and the PCA  hope to develop a process that will help surveyors with the diagnosis and repair of damp buildings.
Dr Lopez-Arce brings more than 17 years' experience gained in the built environment to the role.
Her specialisms include moisture monitoring studies for the diagnosis of physico-chemical weathering processes of building materials, treatment of rising damp, moisture and salt decay. 
Dr Lopez-Arce said: "The main purpose of my role is to develop novel moisture assessment protocols for improved prevention, management and remediation of moisture related problems in buildings.
"In addition, a user-friendly diagnostic tool will be developed for streamlining data collection and analysis in support of the implementation of the developed protocols."
Last year, the PCA reported a surge in the levels of excess moisture in properties across the UK, with the trade body reporting that many of its 400 members are encountering higher levels of humidity and wetness in homes.
The association cites a range of factors associated with modern living and the way homes are occupied as contributing to the rise.
These include increased levels of occupation and rising fuel costs, as well as a drive to make homes more energy efficient. Efforts to reduce air leakage through draught proofing and retrofit insulation, as well as the changing climate patterns, featuring warmer, wetter weather, are also of significance.
The PCA says that left unchecked, the resulting problems from excess moisture can include poor air quality, condensation, dampness and mould – but that a greater focus on more effective ventilation in UK homes can help tackle the problem.
Recently the trade body established the Residential Ventilation Group (RVG) to signpost people to specialists capable of designing and delivering residential ventilation solutions which are right first time.
A video produced by the PCA, which is available to view at https://youtu.be/QFQ2a9XEop8 offers a comprehensive insight into the issue of air quality in homes and the significance of ventilation.