17/9/2015
Leading North West brand Crown Paints is championing its heritage, quality and colour expertise with a TV campaign 'Inside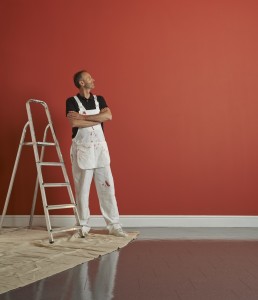 This Tin.'
At the heart of the £1.5 million campaign is a 30-second advert which is being aired on TV from Monday, September 21.
This will focus on Crown Paints' history, which spans more than 200 years, along with its authority on colour trends and innovative approach, which is represented in the advert through its exclusive Breatheasy® formulation.
The advert features a series of lifestyle stories set against a poetic verse and has been created to reflect the strong bonds people have to colour and its ability to reflect their personality.
Viewers are urged to 'make your mark' and the style of the advert is in keeping with Crown's brand positioning 'It's not just paint, it's personal.'
The advert is part of a major campaign which Crown Paints' says will reach approximately 18.7 million people within its target audience and will include extensive presence in magazines and online.
Liz Hickson, Marketing Director of Crown Paints, which has its headquarters in Darwen, said: "The campaign represents a significant investment in communications from our business and truly demonstrates our continued and growing ambition for the brand.
"Increasingly we've been telling our brand story with a more personal touch, based upon the insight that people's homes say a lot about their individuality.
"Our customers see decorating as a chance to create their own space, show their sense of style and put a personal stamp on their home.
"Crown is a fantastic brand
and we have some great stories to tell. We feel we've created an engaging advertising campaign to remind people of the reasons to choose us."
The advert has been created by McCann Birmingham with all the media planned and bought by PHD in Manchester.
It marks a continued big screen presence for Crown Paints following a two-year sponsorship of 'Through The Keyhole' on ITV. This year Crown Paints has also signed up to a 12 month sponsorship of the Sky Sports News HQ 10pm bulletin for its trade brands Crown Trade, Sadolin and Sandtex Trade.