10/10/2019
TRADE ASSOCIATION PR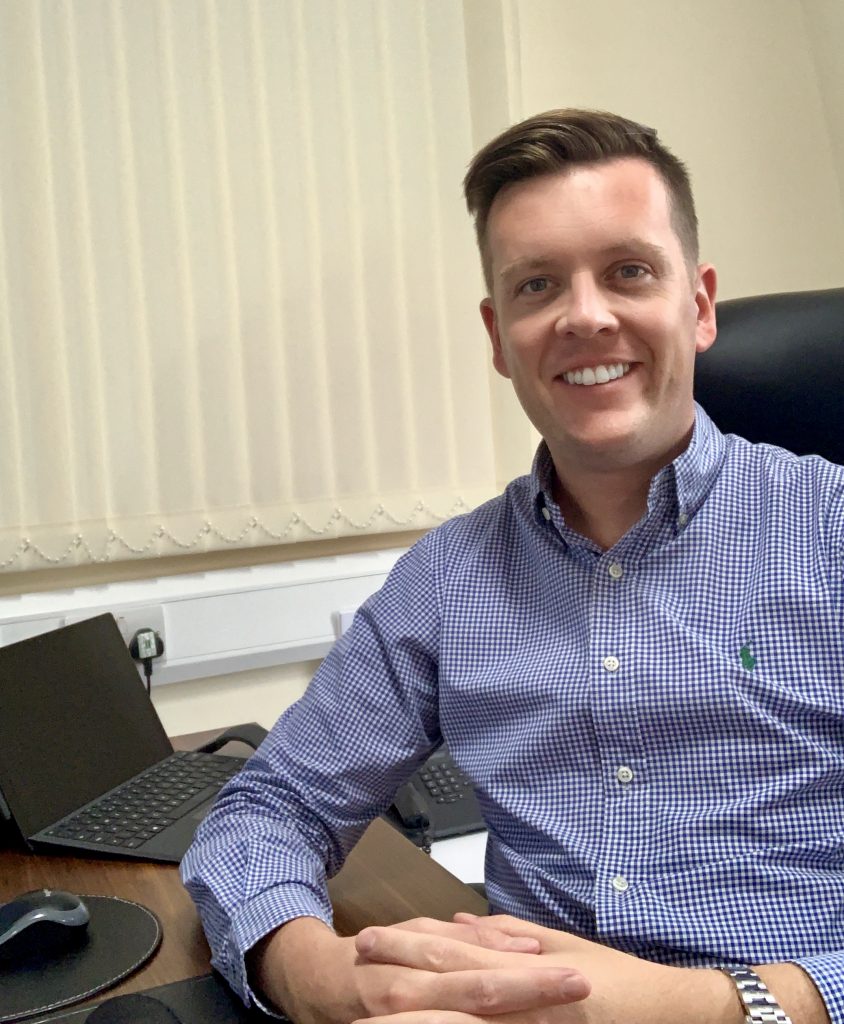 A Kilburn director is taking centre stage under a national campaign to raise awareness of career opportunities in the building materials sector.
Bart Murphy, Operations Director of MP Moran Builders and Plumbers Merchants, which has its headquarters in Kilburn High Road, has been appointed an Industry Ambassador by trade body, the Builders Merchants Federation (BMF).
Under the initiative, Bart will help play a key role in spreading the word about careers in the building materials sector.
Representing a significant part of the national economy, the BMF has 701 merchant and supplier companies in its membership, who have combined sales of £31.7 billion and employ more than 130,300 people.
Yet despite its scope and scale, the industry is often under the radar when considering career options.
Bart is already a trailblazer for the industry after securing the BMF's coveted Young Merchant of the Year title in 2016.
In his new role as a BMF Ambassador, Bart will help to get over the message that the unique environment in the building materials industry – in both builders' merchants and materials suppliers – leads to the creation of rewarding employment opportunities and career pathways.
As part of the initiative, Bart appears on the new BMF careers' website, Building Materials Careers, developed to showcase the professional and trade-based opportunities at http://www.buildingmaterialscareers.com/
The website includes information on the qualifications and career routes available to new recruits, including apprenticeships, diplomas and foundation degrees, in a diverse range of roles including HR, finance, driving, engineering, design, warehouse and storage, as well as sales and marketing.
Bart said: "I am really proud to be appointed as an ambassador for the BMF.
"Getting young people into our industry is something that I am extremely passionate about and dedicated to.
"I have worked at MP Moran since June 2000. I started out in a part time role while studying and have been given every opportunity to progress and reach my potential.
"I was appointed Operations Director in 2017 and now oversee seven outlets across London and the surrounding areas into Hertfordshire, as well as in Ireland too.
"That includes large ecommerce platforms and more than 300 staff across many different disciplines from transport and logistics, sales, warehousing and distribution, marketing, finance, IT, health and safety and HR.
"I want to create awareness about our industry, and let young people know what a fantastic starting point it is and highlight the opportunities in the merchant industry available to young people, as opposed to more traditional channels of further education."
John Newcomb, CEO of the BMF said: "Bart is absolute proof of how far people with the right attitude and determination can go in our industry.
"Our ambassador programme sees people from the ranks of the Federation's membership help to promote the opportunities offered by the industry to students and job seekers, and Bart's story is a great one to share.
"He has taken on a hugely important role and we are delighted to have him on board to support the initiative.
"Many people don't associate the building materials industry with a clear and exciting career path, but there's a wealth of opportunities available and people with ambition will find that their efforts are well-rewarded."