04/07/2018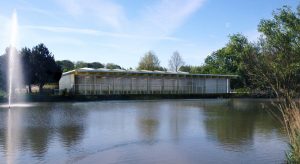 A national trade body is issuing a Call for Papers to construction academics, researchers and others with an interest in the structural waterproofing sector.
The Property Care Association (PCA) is seeking research and academic papers and/or posters, for its third annual International Structural Waterproofing conference, taking place at The Slate, University of Warwick, Coventry on 13 September, 2018.
Subject areas include recycling and sustainability, the history, evolution and capabilities of pumping stations in basement construction and post construction repair strategies.
Explorations into corrosion in concrete, waterproofing in 3D, BIM and 4D modelling, the maintenance of Type C systems and skills in the waterproofing industry are also invited.
The PCA's International Structural Waterproofing Conference offers a broad and comprehensive programme, of interest to those in structural waterproofing – both members and non-members alike.
The content is also relevant to a wider audience including construction professionals, surveyors, lawyers, public authorities and academics.
Developed around a three-session format, topics under the spotlight this year include an investigation into the effects of adjacent properties by basement construction and an overview into liabilities and responsibilities in waterproofing.
The academic papers relating to structural waterproofing will then be presented in the second session, with the third session featuring an assessment of the techniques and skills in demand into the next decade, water management in tunnels, gas control and the considerations of building basements under existing properties.
The day finishes with an interactive panel debate on the whether it is time to see a revision to BS 8102.
James Berry, technical manager of the PCA, said: "This is a great opportunity for researchers and academics to address and engage with an influential audience in this highly-skilled area of construction.
"Prospective authors are invited to submit an abstract of no more than 300 words.
"The deadline for submission of abstracts is 20 July and each submission should be on the basis of a 20-minute presentation."
More details about the Call for Papers, as well as booking information for the event – priced at £100 plus VAT for PCA members and £150 plus VAT for non-members – can be found at www.property-care.org/conferences