31/07/2018
---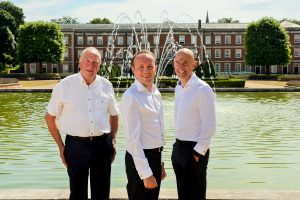 Acoustics specialist Clarke Saunders Associates is upholding a family and business tradition with the election of company director Dan Saunders to a key national association role.
Dan has been appointed chair of the ANC, the Association of Noise Consultants, which represents the acoustics and noise professions across the UK.
He follows in the footsteps of his father Alan Saunders and colleague Ed Clarke – both fellow directors of Clarke Saunders Associates – in taking up the position.
Alan was chair of the ANC from 1999 to 2001 and Ed from 2006 to 2008.
Featuring 110 members, ANC is the voice of professional consultancy in acoustics, noise and vibration,
Its purpose is to highlight how ANC members lead the way to improve acoustics for the whole of society – and to promote high standards and good practice in the industry.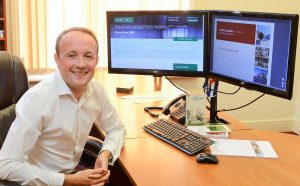 Dan, based at Clarke Saunders Associates' offices in Winchester and London, said: "I'm delighted to take the chair's role and to support the association over the next two years.
"This is a time of political and financial uncertainty and it is important that the ANC offers a strong and compelling voice to set out the importance and value of acoustics in modern society.
"Particular areas I am keen to explore and develop include research, funded by ANC, which can benefit the membership.
"I am also keen to continue the excellent work of the previous chair Jack Harvie-Clark, and those in the role previously, in the preparation and issue of Good Practice documents.
"Finally, it is important to raise awareness of acoustics to encourage more people from across society into the industry."
Dan started his career in acoustics in 2002, and since then has gained extensive knowledge across the UK and overseas in a wide range of disciplines including environmental, building, architectural, planning and industrial projects.
He has provided client and project management services on all elements of acoustics for a wide-range of large residential and commercial schemes, and is also an expert witness, with experience in assessing the noise impact of large scale industrial developments.
These include infrastructure, heavy industry, waste disposal facilities, power generation and renewable resources, such as offshore and onshore wind farms, throughout the UK and Europe.
Dan also has additional experience of assessments in relation to the Control of Noise at Work Regulations 2005, and the 1989 Regulations before that, specifically in relation to hearing loss cases.
Dan was elected chair at the recent ANC annual general meeting. Retiring chair Jack Harvie-Clark of Apex Acoustics and Andrew Parkin of Cundall have stood down after 6 years of service. New recruits include Martin Raisborough of MZA Consulting Engineers and Mark Scaife of MLM.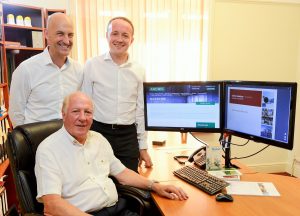 Robert Osborne, of ANC, said: "A significant strength of the association is the expertise our Board members bring and their commitment to the industry overall.
"We now welcome Dan as chair, and Martin and Mark to the Board.
"The Association is grateful to Jack for his hard work and support as chair, and to Andy too for his contribution, which included chairing the ANC from 2014 to 2016."