04/06/2019
TRADE ASSOCIATION PR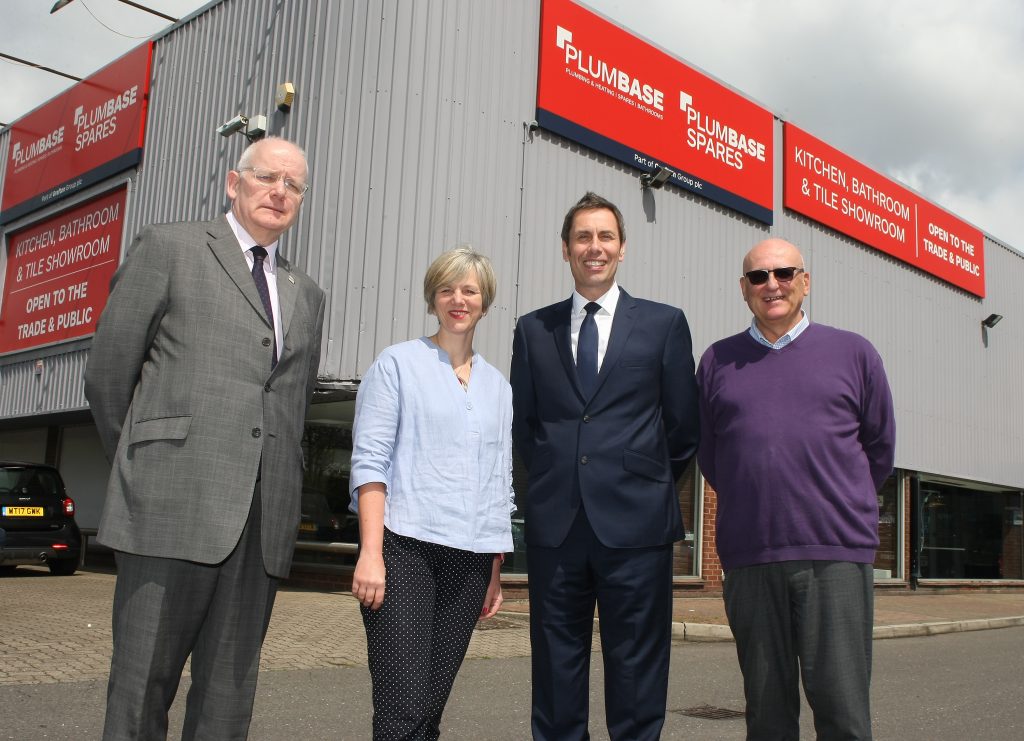 MP for Nottingham South Lilian Greenwood saw first-hand how the building materials industry can play a key role in delivering a low carbon future for the city.
Ms Greenwood discussed how modern advances in home heating products can deliver significant improvement to air quality and energy use across the region during a visit organised by the Builders Merchants Federation (BMF).
Mark Bradley, Chairman of the BMF Plumbing and Heating Forum, hosted the visit at Plumbase in Lenton Lane.
Mark is the MD of Plumbase and showed the politician around the company's trade counter and showrooms to illustrate the key points under discussion.
He said: "BMF members provide the materials, products and expertise needed to de-carbonise our homes, and this visit provided a great opportunity to discuss the workings of the industry's supply chain and how it can help support future low carbon objectives.
"Fitting energy-efficient, low emission and water-saving measures in properties across Nottingham and the rest of the UK will be key to achieving sustainability goals.
"The issue is set to gain further momentum following the Chancellor of the Exchequer's announcement in March that a new Future Homes Standard will be introduced to end fossil-fuel heating in new homes by 2025.
"Efficient boilers, coupled with better insulation and the small-scale generation of heat and electric power by individual householders, will be the key drivers in converting homes for a low carbon world.
"Our role as a trade association is to help set out how this can be achieved and to demonstrate the opportunities available to deliver meaningful environmental and economic benefits overall."
Joining Ms Greenwood on the visit were Steve Daley, the Branch Manager at Plumbase in Lenton Lane, and Brett Amphlett, BMF's Policy and Public Affairs Manager.
Ms Greenwood said: "I was pleased to visit Plumbase and see for myself their contribution to Nottingham's prosperity and the wider East Midlands' economy.
"I congratulate Branch Manager Steve Daley and his team in helping both trade professionals and retail customers.
"Their knowledge and enthusiasm on how to help people to have warmer homes, cut carbon emissions, and save on energy bills, was really good to see.
"It is only by working together that politicians and businesses like Plumbase can move to a low-carbon future to improve the energy performance of Nottingham's homes.
"I am encouraged to see local businesses are up for the challenge."