11/05/2018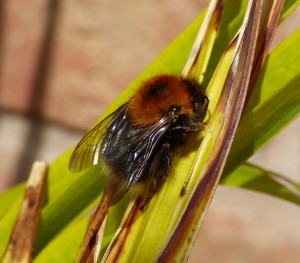 National trade body the British Pest Control Association (BPCA) is issuing an appeal to the British public to be 'bee aware' as warmer weather looms.
As temperatures surge and flowering plants and insects emerge, bees start to make their move out of hibernation.
BPCA is issuing a timely message for those who find swarms or nests in or near their home to avoid seeing them as a pest and seek expert help to ensure they are protected.
The trade association has recently launched a new special interest group, BeeWise, to champion the interests of bees within the professional pest control community.
Natalie Bungay, BPCA Field Officer, said: "Bees are an essential part of our eco-system.
"An estimated third of all crops are pollination-dependent, including those used in livestock feed, covering 70 different types of crop and it is vital they are protected.
"There are numerous species of bees and pollinators, but the two primary species that we are most likely to come across are honeybees and bumblebees.
"May and June are the time of year honeybee colonies begin mating, creating a new queen who will eventually take the place of her mother within the hive, leaving the old queen to swarm and move on.
"This is when they can gather – often in great numbers – near homes and in gardens.
"Honeybees can also find their way indoors.  While most commonly found in hives, some have been found to have colonised cavity walls, chimney stacks, roof cavities and even under floorboards.
"In the case of bumblebees, most homeowners realise they have a nest when mating begins, usually around May.
"Usually bumblebees will set up home in old rodent nests, bird nests or underground hollows, although one particular species of bumblebee, the tree bee, often opts to nest in proximity to humans."
Abigail Reade is from the Tree Bee Society, and a member of BPCA's BeeWise group. She said: "The Tree Bee first arrived in the UK in Wiltshire back in 2001, and has since moved gradually north, colonising most of the UK.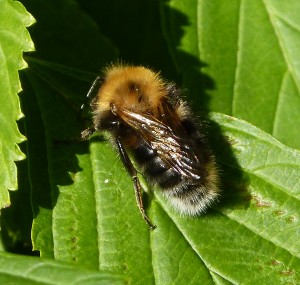 "The chosen nesting site of the tree bee is commonly in and around properties, cavity walls, loft spaces, plant pots and other similar cavities, which can bring them closer to humans than many would prefer."
According to the BPCA, if a householder has bees on their premises, they should contact a member of the association to quickly get expert help.
Ms Bungay added: "Ultimately, BPCA members will ensure occupants are protected professionally, that the safety of occupants and immediate public is taken into account and the bees' best interests are also assured."
More information about bees, and details of how to find a BPCA member can be found at bpca.org.uk/PestAware